This is a great article from FeltMagnet.com.  Written by Loraine Brummer for us crafters, and she has included a Halloween craft for everyone. My favorites are numbers 4, 8, and 10 and I may try to make these particular crafts.
Be sure to check out all 48 crafts and while there look at some of her other articles that deal with Halloween crafts.  She sure finds great crafts around the internet.  I know I will be checking out her articles.
____________________________________________________________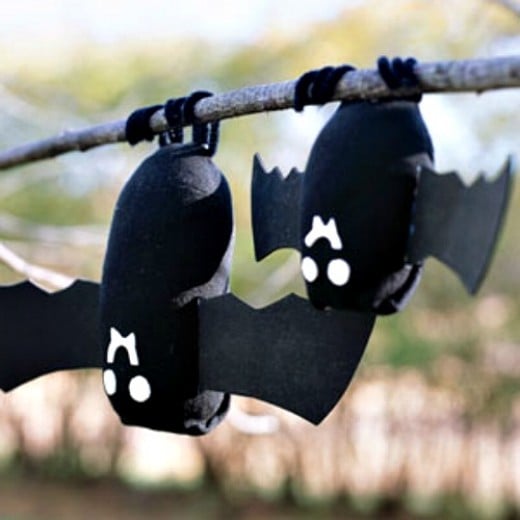 In this article you'll find over 40 Halloween, spooky and not so spooky, crafts for kids and adults. Kids love making all the scary things that we associate with Halloween, like: ghosts, jack-o-lanterns, spiders, ghouls, bats and witches.
I like to think that when the family plays or crafts together, they are making memories for life. Any activity, done as a family, is an activity that becomes a treasured memory. Decorating for Halloween is especially fun because kids love any and all scary things.
In this article I'm going to share with you some fun Halloween crafts. All the crafts will include a picture and the site name, where you'll find the craft tutorials and patterns.
For the directions to make the sock bats shown above, go to the Parents site.
1. Spooky Halloween Village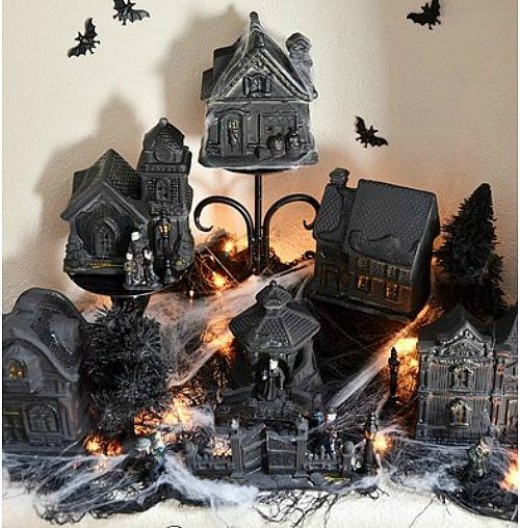 Wouldn't you love to have a spooky Halloween village, without it being costly? Go to the Dollar store, purchase their inexpensive ceramic houses and some black paint. Then visit THE36THAVENUE site, follow the tutorial, and you are your way to a Halloween village of your own.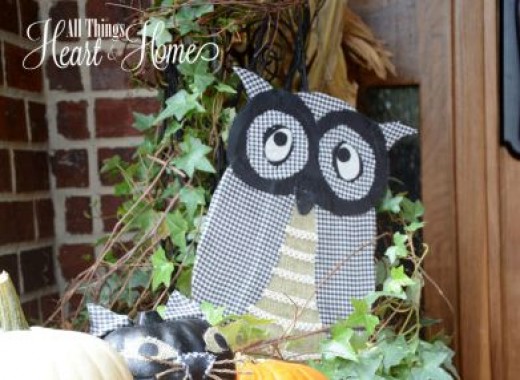 I love items like this that can be used for a longer length of time during the holidays. This owl is a great Fall, into Halloween into Thanksgiving item. Find the directions for making this wood and fabric owl by going to All Things Heart & Home.
3. Orange Slice Gumdrop Pumpkin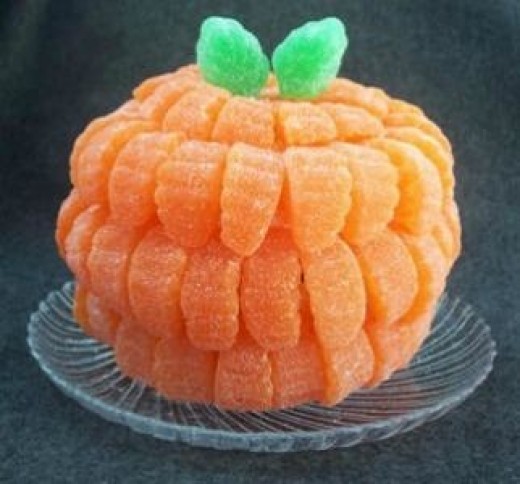 This decoration looks way to yummy to trust anywhere near kids. Find the instructions for making this gumdrop pumpkin at CraftElf. I dare you to take your chances that this will last through the Halloween season.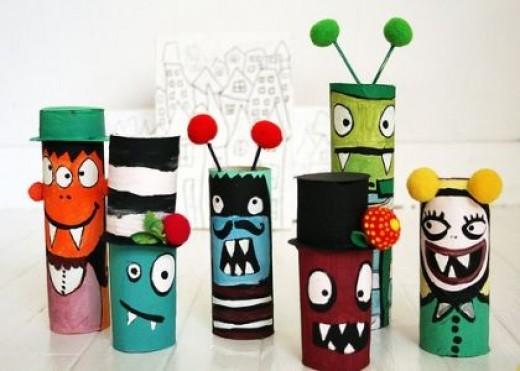 The whole family will love making little monsters for Halloween decorations. Anytime that the family does something together they are making memories to share for years to come. You'll find the instructions at ALISA BURKE.
Please click here to see the rest of this wonderful article.