It's hard to wrap your head around just how many people use Strava. The social platform disguised as an activity tracker claims to be the largest sports community in the world with more than 100 million athletes worldwide. Truly worldwide – Strava also claims that they have athletes in every, single, county. On Earth.
That many athletes are sure to create a lot of activities, to the tune of 7 billion – 2.5 billion of which have come in just the last 18 months. So yes, Strava's user base is huge, but what does that matter? Most interesting may not be how many activities their users have been uploading, but what kind.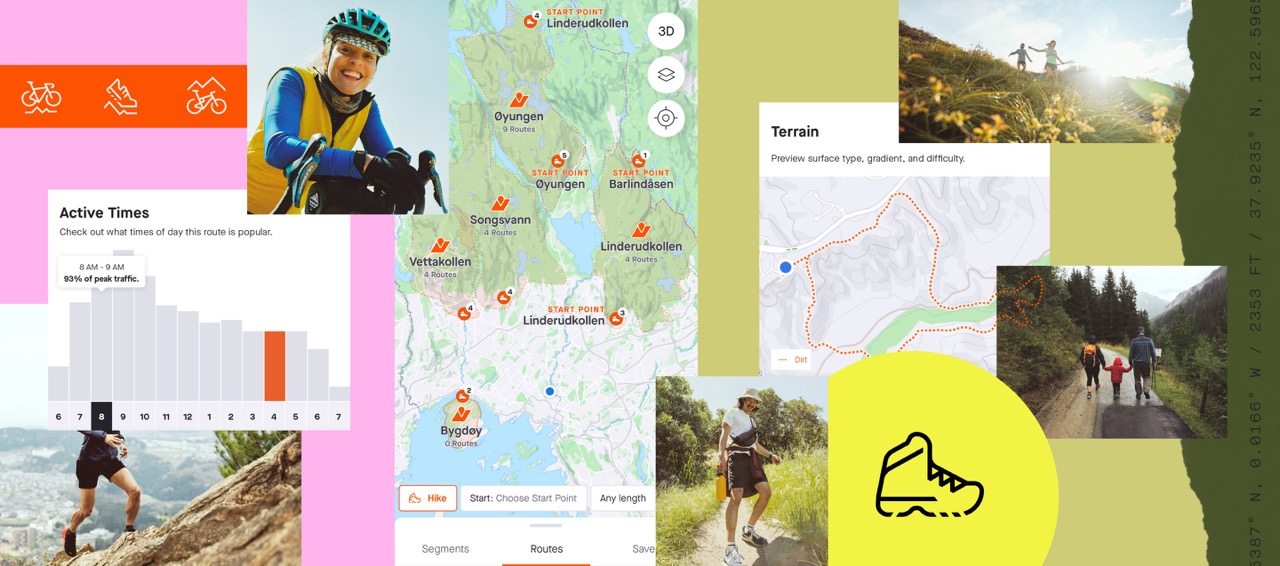 Specifically, they are seeing the most growth for all things off-road. With the explosion of gravel and adventure riding, we can't say we're all that surprised, but the numbers extend to hiking as well. Likely fueled by the pandemic-weary looking for ways to stay active, Strava says that in both of the past two years the numbers of uploaded hikes grew by more than 100%.
That growth includes other trail sports like mountain biking, gravel cycling, and trail running. All of which are apparently growing at least twice as fast as road-centric activities like road cycling or running.
Seeing that kind of data led to Strava wanting to add more functionality for those who spend most of their time off-road. As a result, they are introducing the new Trail Sports and Trail Route Recommendations which include some cool features.
Whenever you finish an activity on Strava, you can tag it with whatever the activity was. Until now, anything cycling has been Ride, Virtual Ride, E-Ride, or Velomobile. Now you can finally add Mountain Bike to that list. And Gravel Ride, Trail Run, or e-Mountain Bike.
More than just new classifications, Strava is introducing paid subscribers the ability to use the new Trail Routes feature. Think of these as crowd-sourced routes that will include popular trail networks and start points. These routes are activity-specific and can be adjusted for elevation and distance.
"When you get a trail route from Strava, not only do you get recommendations powered by our community, you also get all the insights you need to make your time exploring as joyful as possible. Know things like how long it will take you, how crowded it might be, and what's the best route for you before you go so you can explore with confidence. All powered by the community who have been there before," says Michael Horvath, CEO and co-founder of Strava. "We have been seeing off-the-charts growth of trail sports over the past several years, outpacing even growth of road running and riding. Our teams are thrilled to be meeting athletes where they are with this release to fuel their joy of exploration."
Some of the more interesting features tucked into the Trail Routes include data on Historical Activity trends by month and time of day – do most people usually ride this route in the Fall? Is it busier in the afternoon? Details will also include the Route Difficulty, Community Completion Times, and the routes can be downloaded for use offline or out of cell range.
Paid subscribers will also be able to add Strava's 3D maps to the activity uploads. The maps will be visible by all users, but you'll have to be a subscriber to add them.
Not yet a subscriber but a student in high school or college? These students qualify for a 50% annual subscription discount.